---
How to Start a Medical Practice: The Construction Phase
In our most recent blog, we heard from the finance, development, and tax teams at Ashton Gray as they explained what to expect when investing in a medical practice office. If you're a medical practitioner it's imperative to make sure it's financially feasible to start a new office. Of course, after finances are secured and you've selected your location, the next step is development and construction.
Just like the investment side of real estate, construction is fraught with challenges that must be properly navigated to ensure the vision for your practice is executed. We called upon our development and construction experts to provide the most important things for practitioners to know to ensure the construction process goes as smoothly as possible.
Planning + Design Phase
Before ground is broken, there's the necessary planning and preparation. Spending the necessary time and resources to make sure the plans for your medical office make sense and are financially feasible can save you immense time and capital on the backend.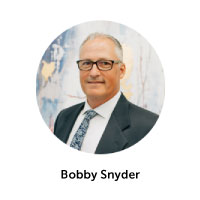 Bobby Snyder, President of Construction at Ashton Gray says it best, "The more time the team spends reviewing, analyzing, and modifying the plan before construction the better the chance that we can eliminate changes during construction, which have a higher cost and schedule impact."
"Timely review," adds Jason Hammond, our Development Director, "and constructive feedback on the initial project plans is important to keep the project moving forward at a quick pace."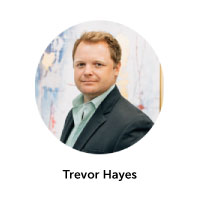 "Determine your financial goals with this investment early and stick to that goal," says Trevor Hayes, Development Director. "Controlling the design to meet the budget will have long-term impacts on the health of your investment."
And sometimes it takes a bit of mental fortitude to push through the design phase.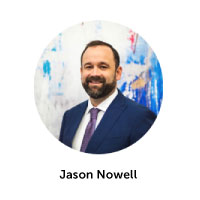 "It often feels slow especially in the design permitting phase," explains Jason Nowell, Owner and President of Ashton Gray. " [At] this phase of the project it's so important to keep your cool and be patient. We like to design to a budget that is set by an anticipated rent rate rather than designing and then trying to make a budget work. Instead of spending time and in some cases, lots of money, trying to re-design in order to make budgets work, we try to expedite that process and save on unneeded design expenses that occur re-working plans or losing months during the permit phase. We generally prefer to hire a design team that is not always the cheapest but brings the most value. Hiring the right design team to work on a project is often times the most important part of the project. We have decades of experience in multiple states with multiple municipalities and understand who to use to get our best value for the project ensuring that the asset is a solid long-term investment."
Bobby: Be prepared to establish a milestone schedule with Ashton Gray that outlines the overall pace of the project and key decisions that need to be made along the way. This ensures we can open the doors when the client needs them open and build within the original budget.
Outfitting Your Medical Practice's Equipment
Not to be overlooked in the construction phase, is the outfitting of equipment for the facility.
Jason Hammond: Identifying, early in the process, any outside vendors or equipment that will be going into the project.  This will allow for space planning, infrastructure needs, etc. This is important to ensure the equipment has enough space to fit where needed and to make sure all the water, electric, and cooling needs are accounted for prior to roughing in the building.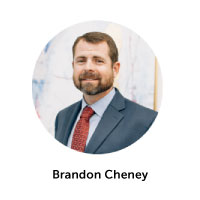 Brandon Cheney, our Director of Construction, details some of the considerations to make when it comes to equipment, "Are they planning on bringing any existing equipment over?  If so, they need to remember we have to have the equipment installed prior to final inspections and the city issuing the Certificate of Occupancy. Have they selected an IT company or vendor for all of their IT rough in and TVs? This could include a security system."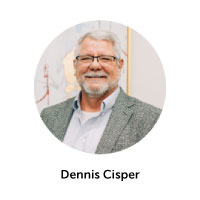 Dennis Cisper, Development Director, adds, "Equipment selections from specialty vendors to incorporate into the designs.  Lack of information can slow designs, and cause change orders if not current with construction drawings. Timely procurement, coordination for delivery, storage, and installations need to be coordinated upfront."
Bobby Snyder: Select your equipment vendors and equipment models at the same time you are reviewing your initial floor plan. This includes medical equipment, IT equipment, furnishings, etc. Much of the building's mechanical, plumbing, and electrical systems are based on equipment selections and making late selections generally result in added or changed work which adds unexpected cost to the project.
Brandon: Understanding the space requirements needed, i.e. how many dental chairs, operating rooms, and other future needs for growth. [Practitioners] should also have an understanding of their existing services and if they plan to expand any of them for future use.
Moving Into Your New Medical Practice
There's also timing to be considered, especially if you're moving from one location to another rather than just expanding your practice.
Brandon: [Ask yourself] are there any time constraints with moving in? If you have a current practice, give yourself enough time to close, move and reopen. This typically takes anywhere from 5 – 10 days. Some Doctors are hopeful they can do this move over a weekend.
Trevor: Our project together will create jobs and revenue for the cities we develop within.  There is a great sense of pride that comes with that.
Jason Nowell: Construction can feel messy and out of control at times. I am a perfectionist and just the general messiness of it at times can cause unneeded stress.
We will make sure we balance the budget, rent, and expectations. Our goal is to make this process as painless as possible so you can focus on running your core business while we pull together your real estate investment. We value your opinion and want to serve that, so figure out what your musts haves are and what is truly important to you. Like specific paint colors, personal bathroom, or maybe you don't know and in that case, we will help you get there.
Most of our partners are business owners that are used to making decisions and being in full control so there can be discomfort associated with making a big decision like a real estate investment that you may or may not be experienced in and fully trusting us to handle those things can feel uncomfortable. It's important to remember we are partners and that our goals and risks are aligned. Feel free to let us know if you have any concerns. We try to solve them by understanding what level of involvement and communication works best for you. We can handle it all with minimal input from you or we can involve you in almost every crucial decision, everyone is different.
At Ashton Gray, that collaborative approach is one of our biggest strengths and ensures mutually assured success. If you'd like to work with us or even just want to discuss the feasibility of building your own medical, dental, or veterinarian practice, our in-house finance, tax, design, and construction experts are standing by to help.