The Ashton Gray team is a full-service provider in construction and real estate. We deliver turn-key construction and real estate development projects from start to finish.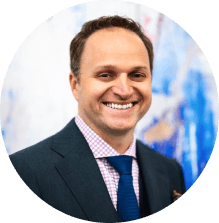 Denver Green has over 20 years of experience in the real estate development, construction, and energy industry. He has started, built, and sold several companies in the construction and energy space. Ashton Gray was founded in 2018 by Denver and his partner, Jason Nowell. Together they built and stabilized a medical-centric real estate portfolio in excess of $210M. Denver is a member of the Young Presidents Organization (YPO), currently enrolled in the executive M.B.A. program at Harvard Business School, a board member of Family I.D., and leads the legacy team at the OKC campus of Life Church.
Email: denver@ashtongray.com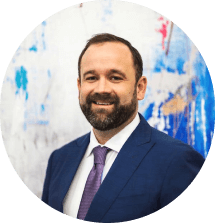 Jason Nowell has over 25 years of experience in the construction, real estate development and energy industry. An entrepreneur at his core he has started, built, and sold several companies in the construction and energy sector. He began his development career at Hillwood, A Perot Company, Jason oversaw the development, design, and construction of over $500 million in projects within the Alliance, TX development. After Hillwood, he served as the National Director of Operations for Flynn Companies, a multi-national full-service building contractor. With Flynn, Jason lead and participated in a number of mergers and acquisitions. He exited Flynn to pursue a career as an entrepreneur, starting first as the owner and operator of iCrete, a lightweight concrete installer in South Florida. After a successful and profitable exit from iCrete, Jason co-founded and served in a Chief Operations Officer role with Lagoon Water Solutions. After another profitable exit, Jason and Denver Green formed Ashton Gray. Starting from scratch, Jason, acting again in a President C.O.O. role, built and established a real estate development portfolio in excess of $210M. Jason holds a general contractor license in 17 states and serves as the chairman of the board for Family I.D.
Email: Jason@ashtongray.com