The Ashton Gray team is a full-service provider in construction and real estate. We deliver turn-key construction and real estate development projects from start to finish.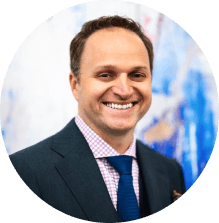 Denver Green has over 20 years of experience in the real estate development, construction, and energy industry. He has started, built, and sold several companies in the construction and energy space. Ashton Gray was founded in 2018 by Denver and his partner, Jason Nowell. Together they built and stabilized a medical-centric real estate portfolio in excess of $210M. Denver is a member of the Young Presidents Organization (YPO), currently enrolled in the executive M.B.A. program at Harvard Business School, a board member of Family I.D., and leads the legacy team at the OKC campus of Life Church.
Email: Denver@ashtongray.com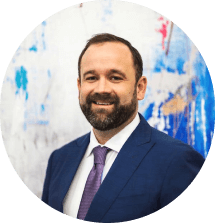 Jason Nowell has over 25 years of experience in the construction, real estate development and energy industry. An entrepreneur at his core he has started, built, and sold several companies in the construction and energy sector. He began his development career at Hillwood, A Perot Company, Jason oversaw the development, design, and construction of over $500 million in projects within the Alliance, TX development. After Hillwood, he served as the National Director of Operations for Flynn Companies, a multi-national full-service building contractor. With Flynn, Jason lead and participated in a number of mergers and acquisitions. He exited Flynn to pursue a career as an entrepreneur, starting first as the owner and operator of iCrete, a lightweight concrete installer in South Florida. After a successful and profitable exit from iCrete, Jason co-founded and served in a Chief Operations Officer role with Lagoon Water Solutions. After another profitable exit, Jason and Denver Green formed Ashton Gray. Starting from scratch, Jason, acting again in a President C.O.O. role, built and established a real estate development portfolio in excess of $210M. Jason holds a general contractor license in 17 states and serves as the chairman of the board for Family I.D.
Email: Jason@ashtongray.com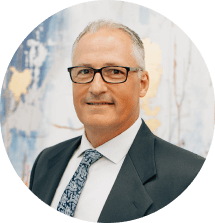 Bobby Snyder is a seasoned construction professional with over 30 years of building experience. He works collaboratively with the preconstruction and project teams to support the development of cost models, site phasing plans, design options, and project delivery. Bobby also oversees the implementation of the Entrepreneurial Operating System for the organization.
Email: BobbySnyder@ashtongray.com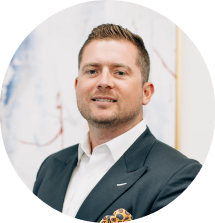 Prior to joining Ashton Gray, Ben spent the past decade as an attorney and partner with Hartzog Conger Cason, LLP, and Crowe & Dunlevy, PC. He is licensed in both Oklahoma and Texas. His extensive experience includes representing both private businesses and institutional lenders in all areas of real estate acquisition, finance, development, leasing, and sale of commercial properties, ranging from single-tenant projects up to multistate portfolios in excess of $500M. His experience also includes serving as transaction counsel to certain private equity firms in various mergers and acquisitions and the secured financing related thereto. He received a Juris Doctor from the University of Oklahoma College of Law and a B.S. in Agricultural Economics and Accounting from Oklahoma State University. He currently serves on the board of directors for the Oklahoma State University Alumni Association.
Email:
BenDavis@ashtongray.com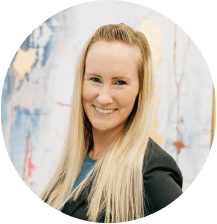 Cassidy Hedrick brings several years of experience working in assurance services at a top-rated accounting firm focused on healthcare. She has experience in both for-profit and governmental healthcare facilities around the nation. Her assurance clients ranged from $10M-$1.4B in annual net revenue. Cassidy joined Ashton Gray at the end of 2019 to lead real estate development accounting. She strives to make positive changes that ensure efficiency and effectiveness in the accounting department and the company, including matters involving accounting procedures, financial reporting, and company culture. She has been a CPA since 2016 and is an active member in OSCPA, AICPA, and CFMA to stay involved and up-to-date in our ever-changing environment.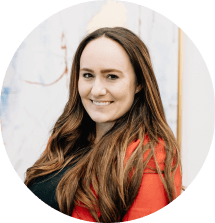 Jenna Adkins has over 10 years of experience in land brokerage and development. Prior to joining Ashton Gray, she worked for a top land brokerage in Las Vegas and Southern California securing land for some of the country's largest home builders, private investors, and family offices.
Email: JennaAdkins@ashtongray.com