---
What To Know When Investing in a Medical Office Building
As a medical practitioner, embarking on your own entrepreneurial endeavor can be one of the most rewarding yet challenging chapters of your career. In order to properly navigate all the twists and turns of investing in your own medical office building, you need to account for the development process, financing, asset management, tax guidelines, and more.
At Ashton Gray, we're here to help. Our team has guided doctors of all disciplines into the practice of their dreams. Owning your own practice affords you more freedom and a chance of generational wealth – but before you can reap the benefits there are a few things to keep in mind.
We sat down with our team and asked them a simple question: "What are the 5 – 10 Most Important Things to Know When Investing In a Medical Office Building?"
Here's what they had to say.
Finances/Investing
One of the biggest hurdles to overcome when opening your own medical practice office is navigating finances. In the long term, medical office ownership can lead to an incredible amount of wealth but it requires due diligence in the short term.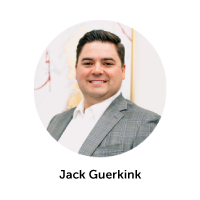 "Ownership in real estate is one of the best ways to build wealth," says Jack Guerkink, developer at Ashton Gray. "There is a common asset amongst the wealthiest people throughout history. Ownership of real estate is a common theme among them all. Building an office is about creating a great investment in your business, your patients, and your future. Don't get hung up on the small stuff. You need to have a long-term perspective on your building just like your investments."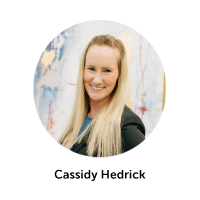 Cassidy Hedrick, a Controller at Ashton Gray added, "You are diversifying your investment portfolio. This is important when thinking in the future about retirement and ensuring that you will have a steady stream of investment income available. You are paying yourself the rent instead of someone else – your money doesn't go down the drain. If you are the owner of your building, you're continually investing in yourself by paying down the building loan, which in turn provides equity to your personal portfolio."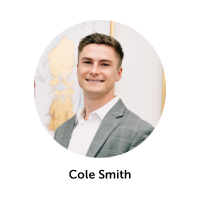 Cole Smith, a Broker for Ashton Gray advises you to focus on goals, "When investing in a property, what are you looking to get out of it? Are you looking for a property that offers huge equity gain? Do you have cash saved away, or are you looking to reinvest savings another way? How does your real estate goal coincide with your business strategy? Your practice and your real estate are two variables that can create a huge opportunity for expansion plans, wealth goals, or personal desires outside of work."
Development
After financing has been secured, you'll begin the development process, which can take extensive amounts of your time and attention. Partnering with a trusted real estate developer can allow you to continue to focus on your practice.
Cassidy: Find trusted real estate development professionals that can partner with you through the process. You are good at your craft, but you may not know all the ins and outs of managing a commercial building, and it's too big of an investment to do alone.
Jack: Owning/building real estate is not easy and can be extremely time-intensive. Don't expect the process to be without issues. Construction is never without problems. I've had clients who think the world is ending because something was missed or slightly different from plans. You want to make sure you work with someone who is minimizing issues for sure, but more importantly, they make stuff right when they do mess up.
With that said, you're building a commercial building, not a custom home. If you are trying to customize every bit of your office, you will likely break the budget, your timeline, and your sanity. This happens too often. Everyone gets upset because the plan changes, material changes, etc. The things that suffer the most are the actual budget and the timeline. What is the cost of the project taking an extra 3-6 months?
Cole: Location. This is the biggest variable a doctor needs to understand. The market has many variables that must be analyzed. Population growth, competition, convenience, access, proximity to daytime population, proximity to schooling, neighboring businesses, income levels, and traffic counts. All of these will affect your practice.
Jack: Has your builder-developer partner built your type of building before? We have many doctors, especially in light medical/dental/veterinary practices, that want to use a friend that builds residential homes or someone that has never built an office for these uses. If you are a doctor, would you ever go to someone who hasn't done your procedure before? Hire commercial contractors for your building project, not your residential builder friend.
And understand the difference between a developer and a general contractor. Generally speaking, the developer is the coach and GM of the football team. They are responsible for coordinating everything in regard to the team. The financial and administrative functions, the play calling, substitutions, and player management.
The General Contractor is like the quarterback. While extremely valuable to the team, the quarterback has to go out and execute the game plan the coaches come up with. [As well as] work with the players the front office has acquired to help achieve the overall goal.
Cole: A broker, consultant, lender, developer, and general contractor might all be involved in a project. Know who you need to make your goals happen. One person cannot do every job. Find a specialist in each field that you trust. Having a solidified team in place will be key for smart decisions and proper execution.
Asset Management
Once your medical office building is developed, it'll need the proper equipment installed and maintained. Tandell Veleker, an asset manager at Ashton Gray shared her wisdom on the subject.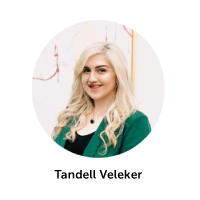 Tandell: Invest in Asset Management/Property Management agreement so you can focus on your practice and what you do best! Owning your practice and your real estate is a large enough undertaking without having to worry about your building maintenance.
Treat your leases like the Bible, they will benefit you but if you don't have an asset manager reviewing them regularly, they can also be your downfall. Your lease holds the answer to the majority of your questions when investing in a medical office, it is important to have someone familiar with that language on your team.
And like your teeth and your body, your building requires routine maintenance. Preventative and routine maintenance keeps the building and property running smoothly and retaining value.
Owning real estate, running your practice, managing your patients and employees – it is a lot. Before you invest in a medical office, be prepared with a go-to person to call.
Taxes
With plenty of rules and regulations to ponder and attempt to decipher, you may want some guidance on how to get the most out of your office building's tax situation. Especially since there are substantial tax benefits to be gained.
Cassidy: You will have large tax breaks in the form of cost segregation or bonus depreciation during the first year after completion of the building, which will help you avoid having to pay taxes for potentially a few years depending on your situation.
One of our tax advisers at Eide Bailly LLP, Donnie Matteson also weighed in, "The rules around taking deductions with regard to real estate can be complex and you should always consult with your tax advisor.  However, given the right facts, real estate ownership can provide tax benefits not always available to those who rent. Through depreciation planning and various energy incentives, one may be able to lower their tax bill."
When it comes to investing in your future and career with a medical office building, these are just a few of the things you should know. As you get further into the process, there will likely be even more questions that begin to bubble up. As a design-build real estate developer, our specialty is to help guide you along the entire process and beyond. If you'd like to see how we can help jump-start your very own medical office, expand your current practice, or just want to find out what's feasible – give us a call!